We Have Moved
Ties that Bind has moved to a new home. Please follow this link: Ties That Bind
Page 2 of 2 •

1, 2

Morgan shook her head and looked up, "I've tried. Nothing happens. I can feel it a little and then nothing."
"We'll work on it" she said with a smile she looked up at the castle "I can't go back yet, but its getting dark and you need rest"
Founder/Head Admin





Posts

: 2068

Character sheet
Jobs: Unspeakable
Age: 84
Blood Status: Pureblood


Morgan nodded for both that they would work on it and that it was getting dark and she should be getting back. She was going to get up to go back to the castle, but the stopped. "I wanna try, one more time. Maybe you being here will help," she said. Morgan closed her eyes and took a deep breath. She saw the light that was where her fox form lived. Morgan could get to this point each time she tried, but nothing happened since Marvolo died. This time, holding Marvolo's hand, Morgan saw the snow fox and looked into its golden eyes. The fox blinked and Morgan felt herself shift in to that form. Morgan opened her eyes, now bright and golden, and looked at Marvolo. Her hand that was in her hand was now a snow white paw. She had done it! Morgan leaped into Marvolo's arms, licked her cheek, and nuzzled closer to her whimpering her happiness to her.
Marvolo smiled "I knew you could do it snow" she said cuddling her and stroking her fur "I'm so proud of you"
_________________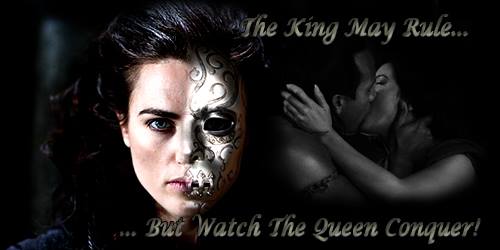 Founder/Head Admin





House

:


Posts

: 2068

Character sheet
Jobs: Unspeakable
Age: 84
Blood Status: Pureblood


Page 2 of 2 •

1, 2

---
Permissions in this forum:
You
cannot
reply to topics in this forum