We Have Moved
Ties that Bind has moved to a new home. Please follow this link: Ties That Bind

Frank crept down to the kitchens looking for something to eat, he felt like he was starving. Carefully he looked down the corridor to make sure he wouldn't get caught and slipped into the kitchens.

He smiled at the house elves as they bustled around the kitchen washing the dishes from the dinner feast hours before no doubt.

One little house elf walked over to him upon noticing he was there.

"Can Trezie get you anything sir?" she asked her big round eyes curious, as they didn't get to many visitors.

"Ah just a snack or something? if isn't to much trouble Trezie? Kinda hungry" he asked the little elf kindly.

Trezie yelped with happiness to help the nice wizard talking to her and ran off to get him something to eat, bring a few others with her as well. Somehow Frank got the felling he was going to get more then he bargained for.
Marvolo sat on one of the kitchen counters her legs dangling off the edge a cutting board on her lap and apple slices and a knife in her hands. "Longbottom" she said as the elf scurried around "what brings you out of the tower so late at night"
_________________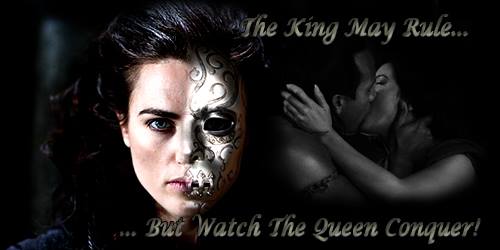 Founder/Head Admin





House

:


Posts

: 2068

Character sheet
Jobs: Unspeakable
Age: 84
Blood Status: Pureblood


Frank blinked his eyes widening at seeing Marvolo Gaunt setting on the kitchen counter peeling apples from the look of it. Of all people he didn't expect to see her down here.

"I ah.. I was hungry" he said suddenly feeling nervous, why did girls make him so nervous?

" Came to get something to eat" he muttered then mentally hit himself, well duh he thought.

He looked back up at Marvolo trying to look at least slightly less terrified "What brings you here?" he asked a little more boldly in return.
Jumping off the counter she placed the apple slices into a pie plate that was already lined with dough "When i can't sleep I help the elves" she said as she gave one of them a hand carrying a tray "Also its fun to cook...you never know what might end up in the food" she winked at him as she took a pie from the oven and added a slice to the plate of food Trezzie was gathering.
_________________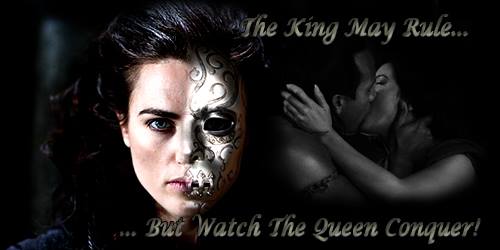 Founder/Head Admin





House

:


Posts

: 2068

Character sheet
Jobs: Unspeakable
Age: 84
Blood Status: Pureblood


Frank swallowed starting to relax a bit when she explained she liked to help the elves. That was a good thing and not many people did either himself included. However he blinked again when she winked at him after commenting about not knowing what was in the food. He opened his mouth to say something but then thought better of it.

"Ah yes.. The ah.." he paused as Trezzie brought the tray of food over to him along with the apple pie. Marvolo was only teasing him surely.. " I am sure the apple pie is wonderful" he said trying to manage a friendly smile.

"You made this one to?" he asked taking a fork and taking out a piece, looking at it pretending to let it cool. No she was totally teasing him, she had to be, to put something in his apple pie would so cruel.

Yes he was just being silly.

---
Permissions in this forum:
You
cannot
reply to topics in this forum