We Have Moved
Ties that Bind has moved to a new home. Please follow this link: Ties That Bind

Vampires are currently
CLOSED
So you wish to be a vampire? Fill out the application as follows, make sure its well written and you cover all the questions.
Admins reserve the right to deny any application for any species or ability.
Application:
Code:

Character Name:
Family History: (Three paragraphs explaining how this will effect your Character's family.) Reason For Ability: Atleast one paragraph.
How will it affect the game: Atleast one paragraph.
RP Sample: Five well written paragraphs showing how your character would use the ability.
A One Shot Story Explaining how you discovered this ability of yours:
(Eight paragraphs or more.)  
_________________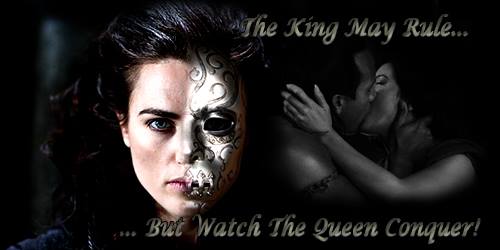 Founder/Head Admin





House

:


Posts

: 2068

Character sheet
Jobs: Unspeakable
Age: 84
Blood Status: Pureblood


Character Name: Sirius Orion Black

Family History:

Vampirism doesn't have a very big impact on the surviving Blacks, because many members of the family already had traits that seemed vampire-like to some. So in terms of behavior the family won't be affected by a sudden change in Sirius, as they are very used to seeing cruel and ruthless bloodthirsty monsters that share their last name.

Of course the new hunger Sirius will gain could of course be a problem, but being a mature man of considerable age, being in his thirties when turned, it would be obvious that it wouldn't be a problem for him to control. And it wasn't specially since he lost most of his family soon, and the rest when they were frozen, leaving him able to hunt anyone around, because no one was surely directly related to him.

After finding his son however, he had to be extra careful and always had at least a bag of blood around, so he would never attack Malphas in a blind rage. Despite his vampirism, Sirius does not tangle with the devil when it comes to his family, and is always either prepared or very careful.

Reason For Ability:

Besides the known pros of vampirism: strength, speed, enhanced hearing, etc, being a vampire also helps Sirius in still looking younger despite there have been around fifty years since his whole family and friends were frozen in mid-battle, and it allows him to train much more frequently, and gives him new limits to break, and new goals to achieve.

How will it affect the game:

Being a vampire will make Sirius believe that he needs even more respect than he is shown, although he already thinks that now, due to him liking being the authority and all, it will be fueled by his vampirism as well. Also his ruthlessness will be heightened and he is much more likely to destroy and murder, instead of simply maiming or seriously injuring.

RP Sample:

Although Sirius is an advocate of good, at least it appears to be that way to everyone even to himself, he is prone to rage, and often needs to kill to relax a tad, otherwise he'll have to unleash his rage on something else. Be it hunt animals, or brutally kill criminals, his vampirism will aid him in doing both.

Although he is a very powerful and now old wizard, Sirius does not always like to rely on his magic, and often prefers to use brute force or speed to catch his opponents off guard, and now being a vampire, he will find it much easier to use magic less often.

Sirius' mind has a crazy side, he is ruthless and insane when it comes to thinking of punishments for those who deserve it, and now with the ability to suck blood from their body, to manipulate their dreams and so on, he will have a lot of fun assaulting those that harm him or those he loves.

Many label him as a very powerful wizard, like many others of his time, specially now that he has been training nonstop for fifty years, however, he had reached his physical peak before he turned. He could not get stronger, faster, or more agile, and he needed something to break that limit and to give him new ones, and vampirism is exactly what that will do, give him new powers and unleash an even more dangerous Sirius.

Besides all that, Sirius has always relished the idea of being able to live forever and although vampirism is often called a curse, the fact it gives him immortality, alright makes it bearable, he will live forever, as long as he is not killed and that's why he trains all the time, so he can continue to protect his precious immortality.

A One Shot Story Explaining how you discovered this ability of yours:

The familiar smell of blood was in the air as Sirius torn hundreds of people apart with moves of his hands either with magic or blades, soldiers and soldiers and more soldiers fell around him. Snapping his fingers the ground around him opened and a gust of wind took him into the air whilst the soldiers below all fell into the oblivion that awaited them beneath the earth.

As he free fell back to the now closing earth he was taken off route as a bolt landed on his shoulder. Seconds later more rained from the sky many of them hitting him before he created a barrier around himself until he hit the ground. However it was too late, he now had around twenty arrows sticking out of him, some had not even hit core places of his body but still blood was now flowing off his body.

Sighing and spitting blood to the ground, he reached into his waist and pulled out the sword his wife Marvolo had given him years before, and began burying it into everyone that came in front of him. Suddenly Arthur jumped from the boulder he was sitting on landing on Sirius' shoulders forcing the man to his knees, and quickly swung his sword at him.

Sirius dropped his head and rolled throwing Arthur to the ground, but the ginger quickly got back up and thrust his blade towards Sirius as Sirius swung his head. As Sirius' heart was pierced by the sword, Arthur's head fell from his body and both of the bodies fell backwards. Many soldiers came to see if Sirius was still alive and just to make sure he was dead shoved several swords into his body, and just as they did, whilst he still, barely, breathed, his ring activated and it injected vampire blood into his body.

His veins and arteries were invaded by the outsider, that quickly converted all the cells he saw, and in a matter of minutes the vampire blood was already spread through his body, and once the field had been cleared, Sirius finally stopped breathing, leaning his head back and dying in Marvolo's arms.

Hours later, his eyes popped open and a huge grin grew in his face. Looking around he only saw dirt, under him, on his sides, above him: he had been buried. One punch to the dirt and part of it shot up away from Sirius. He kept punching and punching until light made into the hole he had been buried in.

Latching onto the dirt from the hole, he pulled himself up until he was out, and the moon stared right back at him as he lied on the field stripping his clothes filled with blood and dirt. However he could not move from his blood trenched sleeveless shirt as his nostrils stirred at the smell of the substance. Looking around he saw bodies burning and ran around desperately looking for a body that could be salvaged.

He saw only a man, lighting up the bodies with spells. Growling as he carried the symbol of the templars on his shoulder, Sirius pounced on him ripping his flesh apart and sinking all of his teeth into the man's neck, sucking blood, tissue, flesh, everything into his mouth and chewing and drinking. Once the man was void of blood, Sirius licked his lips and roared with rage as he felt himself become more powerful each time a drop of blood reached his stomach. "I'm ... a vampire!" he uttered loudly laughing afterwards, glad to be alive still.



House

:


Posts

: 104

Character sheet
Jobs: N/A
Age: 99
Blood Status: Pureblood


_________________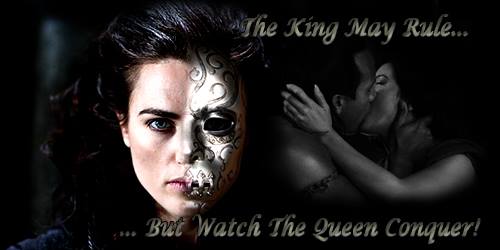 Founder/Head Admin





House

:


Posts

: 2068

Character sheet
Jobs: Unspeakable
Age: 84
Blood Status: Pureblood


(Amber is not becoming a vampire just yet, but I wanted to do this in advance.)

Character Name: Rhea Amber Grimm

Family History:
Growing up as Amber Flint, Amber had been under the impression that she was given her half vampiric status by her missing mother, Cassandra. She had never been told any differently, as her 'father' tended to avoid the topic if he could help it. All that she could be sure of was that she didn't get it from him, as Joshua Flint was not only human but also completely against the fact that Amber was anything but.

Her actual family, the Grimms, are have a rather high rate of vampirism, and her father, Hades, is a particularly old one. When Amber becomes a full blood vampire, it will make little impact on the family, as they are already surrounded by both vampires and half vampires.

It will also make only a little difference to Amber, who has spent her whole life requiring blood anyway. Of course, this requirement would be significantly more, but it isn't something that she is new to, nor would there be any moral issues about it.

Reason For Ability:
Amber's biological father, Hades, is a very old vampire himself. Though they have only recently met, Amber adores him and it would be a weight to know that while she would age and eventually die, he would remain the same. When she actually becomes a vampire, it will be because of a severe injury of some sort.

How will it affect the game:
It won't particularly effect the game as a whole, as Amber is a rather minor character, however in her own game it will mean that she can close the gap between herself and her father, and she will also be more capable than she already was. This will also play out interestingly with her rivalry with a werewolf.

RP Sample:
(I would rather wait until she is actually changed and add this then. I will probably link to a thread here instead, like I will below.)

A One Shot Story Explaining how you discovered this ability of yours:
(As above.)



House

:


Posts

: 183

Character sheet
Jobs: Wolfclaw Student
Age: 18/28/78
Blood Status: Pureblood




Similar topics
---
Permissions in this forum:
You
cannot
reply to topics in this forum