About The Page
Important links!
-Plot
Informational links:
So you wish to be proficient in Occlumency? apply for this ability as follows and be sure to answer all the questions.
*Acceptions will be limited and judged closely.*
Admins reserve the right to deny any application for any species or ability.
Application:
Code:

Character Name:
Family History: (Three paragraphs explaining how this will effect your Character's family.) Reason For Ability: Atleast one paragraph.
How will it affect the game: Atleast one paragraph.
RP Sample: Five well written paragraphs showing how your character would use the ability.
A One Shot Story Explaining how you discovered this ability of yours:
(Eight paragraphs or more.)  
_________________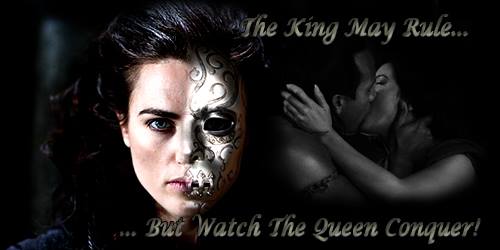 Founder/Head Admin





House

:


Posts

: 2065

Character sheet
Jobs: Unspeakable
Age: 84
Blood Status: Pureblood


Character Name: Harper Selwyn

Family History: The Selwyns might not be the richest or most prominent of the sacred twenty-eight houses, but it has never been short on its pride. Patrick Selwyn, current patriarch of the Selwyn family, was an especially prideful man, and one driven by that pride to try and raise the Selwyn family name above all others. Although he himself had made a great many accomplishments in his life, there was only so far one man could rise in his lifetime, and so he turned to the next best source: his children.

As the eldest son, Harper was perhaps the most harshly trained and scrutinized of the Selwyn children. And as part of the rigorous lessons imparted upon him, Occlumency was among the list. It was a learnable skill, after all, and though rare and obscure it was one that several family members had mastered in generations past. Harper was a bright boy, a clever boy, and still young enough to have some aspects of his demeanor and personality molded and taught. And for a man like Patrick Selwyn, failure was not an option. Harper would learn, regardless of the cost. Patrick Selwyn wanted the best, and only the best.

Though he himself had never managed to learn the art of Occlumency, he had more than enough wealth and influence to find a witch who had mastered the art. Mrs. Judith Selwyn, one of Patrick's distantly-related aunts, was not the first tutor that Patrick brought on for private instruction, nor was she the last. A retired Auror by trade, she had a long history of putting that particular talent to use. Who better to train him than an expert?

Reason For Ability: Initially taught for the sole reason of family pride. Patrick Selwyn wanted the best and brightest children, after all, and he sought to give them every edge and advantage he could. Occlumency was a risk and gamble alike-- it is ever so difficult to learn, after all, but his children were young enough to be trained. Was there a paranoid streak that drove the Selwyn patriarch? Without a doubt. More than a few paranoid lines were dropped, though Harper didn't pick up on that until much later. To him, it was just another one of his father's difficult lessons. Luckily, it's proven to be quite useful for his job.

How will it affect the game: There's a reason the Department of Mysteries is kept as secretive as it is. And the department is one of the few things that Harper has any real sense of loyalty to. He takes his job seriously, and whatever happens in the Department of Mysteries STAYS in the Department of Mysteries. I imagine that it's honestly a bit of a job requirement for the departmental head. But it'll keep Harper's own goals and plans secret... and he's a man who highly values his privacy. It might have some effect on the game, it might not.

RP Sample: He could feel it.

It was difficult to describe the sensation of a Legilimens trying to probe into one's mind-- it felt almost like a tingling sensation, the brush of fingers tracing so gently along one's spine that one almost had to question if it was even there. The sensation was so faint, so delicate, that it was almost rendered imperceptible. One very nearly had to be expecting the Legilimens if they were to feel it.

Good thing Harper always kept himself on the alert. The ghostly almost-touch caressing his mind was felt immediately. Whoever was trying to access his mind was good. Very good. Some came in like sledgehammers, but this one? Art and grace. Soft and gentle. Needling and picking at the target before diving in. Smart. In a way, Harper almost admired the practitioner for their talent. Personal invasion of his mind and thoughts aside, Harper could appreciate the skill and artistry of the attempt.

He very nearly pitied for them for the failure they were about to experience. Nearly.

The wizard's expression barely even changed as he mounted his defenses. The emptying of his mind, the stillness of his thoughts. Let it all go. Let it all be filed away. Lock it all behind a door and throw away the key. It was simple to do, and the activation of the occlumency left the wizard in a serene, peaceful state. Zen, in a way. Once upon a time, when he had been an inquisitive and curious teenager, Harper had attempted meditation. It had seemed so foreign, so exotic, so… well, he had thought it was cool. It had its own benefits, and though he had some enjoyment, it had never been an art he had deeply pursued. Relaxing though it might have been, Harper had never felt much benefit. Yet in some ways, he had felt the art and the talent of occlumency coincided neatly.

He smiled, both at the semi-fond memories of the time and at the success of his emptying of thoughts. Blank though his mind was, Harper was still well aware of the world. The tingling stopped. The Legilimens had been shut out completely. No, my dear, No rooting around in Harper's mind. There was too much to be kept secret, personal and professional alike. It was for everyone's good. They might not know it, but when had anyone listened to him? The allure of the solving a mystery or cracking an enigma was always to great.

But with Harper, things were going to remain a mystery for another day...

A One Shot Story Explaining how you discovered this ability of yours: Today was a special day, his father had said. It was to be the start of a special lesson, the most important of lessons. Today Harper was going to begin the path to what he believed to be one of the most valuable of talents and skills.

Harper did not quite believe his father. It was not the first time the boy had heard his father's grandiose speeches, his promises that this next tutor or that next lesson would teach him vital facts and talents. Yet he did not speak up against these bombastic promises, did not quip or snark or do anything to earn his father's ire. Harper was only twelve, after all, and the thought of defying his father had yet to take hold and settle in his mind. There had been no fuss, no fighting or whining over a summer spent indoors, bound to his tutors and books while the other children got to run and play like normal kids did.

The boy sat quietly in the old solar of the Selwyn family manor, seated on the antique but stylish couch that dominated the room. He was alone. Harper found that curious. Typically these special lessons and tutors his father arranged were for all the Selwyn children, all of them neatly lined up in a row upon the couch. But now? Alone? For once Harper found himself intrigued. Perhaps there was more to this than his father's rhetoric this time. What ever could it be, he wondered?

He did not have to wonder for long.With a low creak the great wooden door swung open, and a woman stepped inside. For several long moments a heavy silence hung in the air as the two figures studied each other. She was an old woman, who walked with a limp and leaned heavily on her cane. Her clothes and hair were neat, prim, and utterly expected of a woman her age. She very nearly looked like someone's sweet old nan come home for the summer.

The only thing that dispelled the illusion was the expression on her face. There was nothing sweet or kindly about the look she gave him. It was stern, calculating… almost predatory. He didn't like it. It made him nervous. But Harper did not flinch, nor did he look away. Fear was a weakness, his father had told him time and again. It would not do to appear weak.

She was the first to break the silence. "So, I see you are the young Mister Selwyn. Harper, yes?"

"Yes ma'am." Polite. Always be polite. Manners and good first impressions were important. Don't appear weak. Don't appear foolish. "I am."

The answer seemed to satisfy her. There was a change in her expression: a subtle softening of those hard edges as she nodded sharply once. Harper thought he saw a ghost of a smile flicker across her lips, but he couldn't be sure. "Good. Your father has told me many things about you, young man." A pause as she studied his face searchingly. "Do you know why I'm here, exactly?"

"Lessons." That was the extent to which he knew anything.

"Do you know what kind of lessons?"

A pause, then Harper shook his head. No. No he did not.

She frowned slightly. "Well. I am Mrs. Judith. I've known your father a very long time, and he wishes for me to teach you the art of occlumency. Do you know what occlumency is, child?"

"I think… it was something about mind reading?" He had read it in a book once, though Harper could not place when or where. One of the endless books on magic and theories his father had made him read, to be certain. Or a lesson from a past tutor. Or… something.

Regardless of the source, the answer seemed to satisfy the old woman. "Very good. Very close. It is actually the protection against mind reading and other such invasions of privacy. Very difficult to master, fairly rare to attain..." Despite her limp, Mrs. Judith seemed to sweep into the room, drawing up to a stop just an arm's length from Harper. Again she studied him carefully. He eyed her in return, letting the judgemental silence weigh heavily upon them both like a thick, uncomfortable blanket. "I must confess, you're a bit… young for this. I've never heard of or seen  a child able to focus well enough for this… and I have seen a great many things in my life."

Harper said nothing. He felt the urge to fidget nervously, uncomfortable under her iron grey gaze. That harsh, predatory look was back, and Harper found it was worse up close. But he held firm. He held strong. He kept still, and somehow managed to match her gaze.

"Hmm… I've never heard of a child learning the talent… but there is a first time for everything, I suppose." She sighed, and straightened to her full (though unimpressive) height. Her voice rang strong, far stronger than what Harper would expect from such an old woman. It had the clear air of authority to it. "Listen to me, child. As long as you are under my tutelage I expect you to do exactly as I say. What I am about to attempt to teach you is difficult. You must empty your mind, clear your thoughts. There must me nothing. Emptiness. A closed door, a frosted window. Whoever seeks to probe your mind may be free to take everything. You will give them NOTHING. Do you think you can follow my instructions? I will not tolerate childish tomfoolery and a waste of my time."

Wordlessly, harper nodded. The faint smile on Mrs. Judith's face appeared, then flitted away a moment later. "Good boy. Now then...

"...Shall we begin?"
Last edited by Harper Selwyn on Wed Apr 05, 2017 9:21 pm; edited 1 time in total



Posts

: 5

Character sheet
Jobs: Dept of Mysteries Head
Age: 31
Blood Status: Pureblood


_________________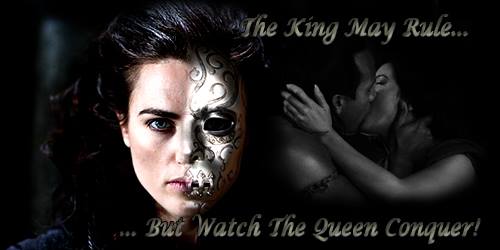 Founder/Head Admin





House

:


Posts

: 2065

Character sheet
Jobs: Unspeakable
Age: 84
Blood Status: Pureblood



Similar topics
---
Permissions in this forum:
You
cannot
reply to topics in this forum