We Have Moved
Ties that Bind has moved to a new home. Please follow this link: Ties That Bind
Page 2 of 2 •

1, 2

Marvolo pulled her leather jacket tight against her as she stepped into the night air, before another thought crossed her mind she was pulled flush up against someone's body and kissed with a possessiveness that only one man in her life could portray. In the moment before she relaxed and shut her eyes she saw her lover Sirius and felt his hands on her as he subtly..asserted his dominance.

Returning his kiss her arms weaved themselves around his neck and she smiled at him as they slowly broke apart. She kissed once more chastly before saying "Caleb, you remember Sirius Black? Allow me to introduce you to my fiance"
Founder/Head Admin





Posts

: 2068

Character sheet
Jobs: Unspeakable
Age: 84
Blood Status: Pureblood


Caleb couldn't believe it when the boy and yes he was a boy came out of nowhere and kissed Marvolo like it was nothing. The words that came out of her mouth next cut him to the bone. Fiancée. This shit was her fiancée? Caleb had known Sirius and had hated him. He got him in trouble at school on numerous occasions and wanted to always kill the bastard. "Yes I know who this shit is and I can't believe you like him. He is an ass who gets people in trouble for no reason. You want to stay here with him and fuckin have fun be my guest but I will not have part in this. I love you Marvolo and I would hate to see an asshole hurt you okay?" he said before turning away.



Posts

: 26

Character sheet
Jobs: Adult
Age: 18
Blood Status: Pureblood


Marvolo cursed under her breath, she was silently greatful her old friend had no idea what she had been through or what half the scars on her body meant. Shooting Sirius an apologetic look she ran up to Caleb and grabbed his shoulder "Caleb" she said holding him strongly "Sirius has changed he's different now, I dont want to lose you and I dont want to lose him so could you try to get to know him"
_________________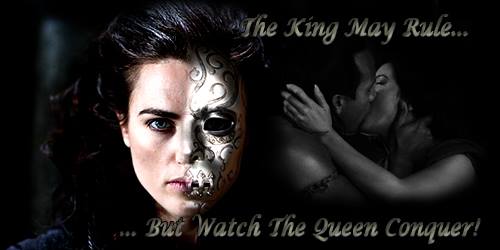 Founder/Head Admin





House

:


Posts

: 2068

Character sheet
Jobs: Unspeakable
Age: 84
Blood Status: Pureblood


Sirius rolled his eyes at Bryson, not being in the mood to talk to idiots. As he let out he loved her, Sirius's fists clenched, but he kept his cool. Marvolo knew what she was doing. If she really did love him, she wouldn't do anything stupid. He sighed, and tilted his head at the bastard. "If you think I'm that kid from the time you were in Hogwarts, Bryson, you're dead wrong. Maybe you failed to notice everything that happened last year as well. I'm not gonna judge you because of your past. If you don't want Marvolo hurt, you'll be content she'll be with me. Because...I love her too!"
Caleb wanted to punch the man but he was better then that. At least for now anyways. Maybe if Marvolo wasn't around he would but one look at her and he calmed and just clenched his fists and released the tension. "No I don't know what has happened in the last year but you expect me to just forgive you for what you did to me? I never did anything to you but no. You just had to fucking mess with me and laugh with all your petty friend. I think she deserves better then you. Someone who will treat her right. Not be a traitor to her like you are to your own family." he said staring at Sirius.



House

:


Posts

: 26

Character sheet
Jobs: Adult
Age: 18
Blood Status: Pureblood


Page 2 of 2 •

1, 2

---
Permissions in this forum:
You
cannot
reply to topics in this forum