We Have Moved
Ties that Bind has moved to a new home. Please follow this link: Ties That Bind

Cole
Founder/Head Admin
Slytherin


Age: 20
Sagittarius
Witch (spiritual beliefs)
Writer
Martial Artist
Weapons enthusiast
Blogger

Hey guys I'm Cole <3
Nana and I started this site to play out a unique harry potter role playing experience safe from the blocks of to many rules and people who don't keep canon. I love harry potter and its been apart of my life for as long as I can remember, It was the first chapter book I ever read. I've been role playing for thirteen years, and before that even longer. I used to pass a notebook in class with the other kids and write stories in a role play format with them.

I live in New Jersey USA, I love my town and the woods that surround it. I'm a choir girl-13 year veteran of the musical arts and currently I am not in college. I'm goth, hyper a coffee enthusiast and a book lover. I love Doctor Who and Anime and really anything fantasy.

So welcome to TTB I hope you like it here, and I hope I can get to know all of you.
_________________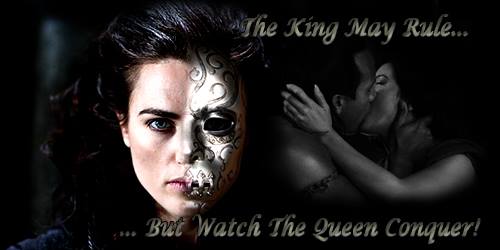 Founder/Head Admin





House

:


Posts

: 2068

Character sheet
Jobs: Unspeakable
Age: 84
Blood Status: Pureblood




Similar topics
---
Permissions in this forum:
You
cannot
reply to topics in this forum