We Have Moved
Ties that Bind has moved to a new home. Please follow this link: Ties That Bind

**Updated: January 24rth 2017** 
1. Ties that Bind reserves the right to accept or deny any characters they see fit. 
2. Two months of inactivity without a proper away notice will result in loss of both character and position in the plot line. 
3. New members have two weeks from the day they have joined to complete both the character sheet and the application, after 2 weeks new accounts will be deleted if the profile and character sheet has not been submitted for review. 
4. New members will have the opportunity to make one character per country, with dedication and active role play more accounts will be permitted. 
5. Five accounts per person will be permitted overall, after reaching five characters, if more are desired then the member may have the permission to appeal to the administration team to be given permission to make more. 
6. Members with multiple accounts prior to December 25th 2015 are exempt from the five character rule, but are strongly advised to maintain control of their character numbers. 
7. All players involved in a plot must be in total and complete agreement about how the plot shall play out, bullying, intimidation or godmodding will not be tolerated. 
8. Any content created for use on Ties that Bind becomes property of the site as far as if a player leaves, staff may continue using the ideas that player implemented in the plot and structure. 
9.
Plagiarism
in any form is not tolerated nor permitted on Ties that Bind, anyone found to be plagiarizing will be disciplined accordingly. 
10. All threads concerning major plot lines will require a minimum of two hundred and fifty words in any given post, otherwise Ties that Bind does not implement the use of a word count. 
11. To be included in major plots, members will be encouraged to sign up for any events they are interested in, by signing up you ensure your position in the even and give staff an idea of who wishes to be included. 
12. Staff may end any threads they feel are breaking the rules or are operating outside the realm of the TTB plot. 
13. Owners of the site, (Marvolo and Morana) reserve the right to close the page if they wish, without contest or notice. (We are not saying this will happen we are just covering our bases.) 
14. Players reserve the right to appeal to staff over any discipline actions taken against them, or any rules they feel are unjust in there case. 
15. Respect is a vital part of Ties that Bind, bully, intimidating, temper tantrums and other forms of disrespect will not be tolerated. 
16. Characters are permitted to have children, the children must have a plausible back story and plot to explain their existence. Characters under the age of 17 are not permitted to have children. In rare situations where it would make sense for a character to have a child under the legal age, staff can be asked to consider allowing it, but reserve the right to say no.
_________________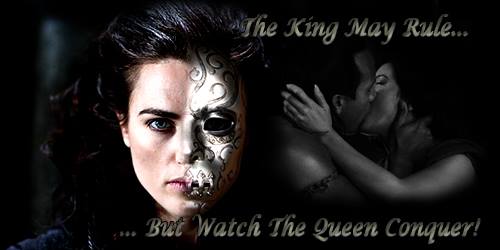 Founder/Head Admin





House

:


Posts

: 2068

Character sheet
Jobs: Unspeakable
Age: 84
Blood Status: Pureblood



---
Permissions in this forum:
You
cannot
reply to topics in this forum