About The Page
Important links!
-Plot
Informational links:
Headmaster- Sebastian Grindelwald
Deputy Head Master- Mordecai Avery
Head of GryffindorHermione Potter
Head of Slytherin Sebastian Grindelwald
Head of Ravenclaw
Head of Hufflepuff
Dark Arts and Dueling - Mordecai Avery
Transfiguration Professor-
Potions Master- Sebastian Grindelwald
Charms Professor-
History of The Magical World Profesor- Hermione Potter
Care of Magical Creatures Professor-Luna Lovegood
Flying Instructor-
Herbology Professor- Amra Chaudri
Divination Professor-
Astronomy-
Groundskeeper-
Hospital Wing Matron-
Note: By applying to work as a professor you are committing to posting classes once a month.
Code:


Name:
Age:
Job you are applying for:
Why are you fit for the job?:
Active amount of hours per day in forum:
Leave your application in a reply below.
_________________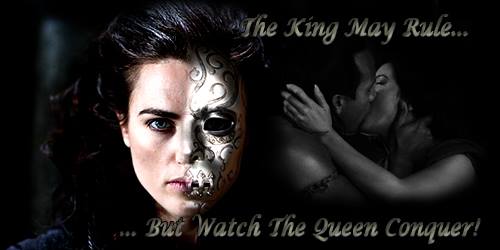 Founder/Head Admin





House

:


Posts

: 2065

Character sheet
Jobs: Unspeakable
Age: 84
Blood Status: Pureblood


Name: Mordecai Avery
Age: 34
Job you are applying for: Deputy Headmaster/Potions Master
Why are you fit for the job?: Being an Avery, Mordecai always liked to be innovative when it came to violence, specially as a youngster, through that he became an adept at Potions, using them for all kinds of purposes. And, being in very good terms with the Headmaster of Hogwarts, it would be only natural that Mordecai would be his deputy, as Sebastian knows he can trust Mordecai with anything.
Active amount of hours per day in forum: 4 Hours, Give or Take



House

:


Posts

: 26

Character sheet
Jobs: Deputy Headmaster at Hogwarts / Potions Professor
Age: 34
Blood Status: Pureblood


Name: Mordecai Avery
Age: 34
Job you are applying for: Deputy Headmaster/Potions Master
Why are you fit for the job?: Being an Avery, Mordecai always liked to be innovative when it came to violence, specially as a youngster, through that he became an adept at Potions, using them for all kinds of purposes. And, being in very good terms with the Headmaster of Hogwarts, it would be only natural that Mordecai would be his deputy, as Sebastian knows he can trust Mordecai with anything.
Active amount of hours per day in forum: 4 Hours, Give or Take

Accepted
Founder/Head Admin





House

:


Posts

: 59

Character sheet
Jobs: Headmaster at Hogwarts
Age: 32
Blood Status: Pureblood


Name: Amra Chaudhri
Age: 29
Job you are applying for: Herbology Professor
Why are you fit for the job?: Having many herbologists in the family, Amra has always been surrounded by plants and the knowledge thereof. As such, during her education at Hogwarts Amra received high marks in both her O.W.L.s and N.E.W.T.s for Potions, Charms and Herbology. She has since continued to study beneath elder potioneers and herbologists when the time permits.
Active amount of hours per day in forum: Three to Four
_________________



House

:


Posts

: 1

Character sheet
Jobs: Herbology Professor
Age: 29/79
Blood Status: Halfblood


Name: Amra Chaudhri
Age: 29
Job you are applying for: Herbology Professor
Why are you fit for the job?: Having many herbologists in the family, Amra has always been surrounded by plants and the knowledge thereof. As such, during her education at Hogwarts Amra received high marks in both her O.W.L.s and N.E.W.T.s for Potions, Charms and Herbology. She has since continued to study beneath elder potioneers and herbologists when the time permits.
Active amount of hours per day in forum: Three to Four
Accepted
_________________
Founder/Head Admin





House

:


Posts

: 59

Character sheet
Jobs: Headmaster at Hogwarts
Age: 32
Blood Status: Pureblood



Similar topics
---
Permissions in this forum:
You
cannot
reply to topics in this forum