We Have Moved
Ties that Bind has moved to a new home. Please follow this link: Ties That Bind

Michael was waiting patiently in his living room for Alexis to return from her latest mission. She lived with him in the Gamp mansion now, since there was no point in hiding their relationship any longer. He watched her slowly give in to darkness that surrounded them, no matter what she told herself less and less often these days about how she had it under control. Of course she hadn't really. It started with just simple things, like not returning to campgrounds when she could for her spare time or taking her job as a healer as only a job, but after a while, she started to turn blind eye towards things she wouldn't otherwise be okay with. She stopped coming to him with complains about her missions, she stopped being stressed about the next possibly thing she might have to do. Slowly, she stopped caring. It was sad really, but in the same time, quite amusing. He could tell Alexis always had a dark heart, but he was surprised she was letting it win.

Today was the day he intended to find out just how much she changed. While their relationship was still without bigger commitment, she could back out and pretend it never happened. But Michael wanted more, than that now. He wanted her. Forever. He didn't expect to feel so strongly for anyone ever again after Zoya, but he did and the thought of losing her, of her changing her mind and maybe going back to her old ways again, it killed him. And so he played with a ring in his pocket, hoping Alexis really was ready for this and that she felt the same towards him as well. His thoughts were interrupted as the door creaked open and he turned around to face a newcomer.
_________________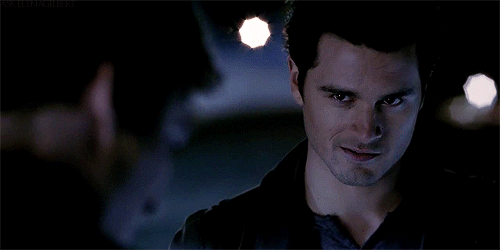 House

:


Posts

: 185

Character sheet
Jobs: Azkaban Inmate
Age: 43
Blood Status: Pureblood


Alexis had been out since early morning. The first hours had been spent at the hospital- a grueling task that she had not anticipated her job every being. Injuries were no longer simple, but complicated and usually quite horrific. The worst were the student who had been tortured by their peers and were transferred to St Mungo's from the Hogwarts hospital wing. They weren't necessarily worse injuries, but knowing that these young people were suffering so much, something that she couldn't have imagined happening at the school during her own time, sometimes made her physically sick. But for the most part she had become numb to it, and that probably frightened her more.

The second half of the day was spent in a way that could be considered even worse than the first. Instead of healing, she had been the one causing the pain. This had initially traumatised her, images of herself doing the same things to her niece, who was so similar to some of these people, had made it harder. But now she saw the torture and the lies as nothing more than a means to an end. Sometimes, though, and she only ever admitted it to herself, she would even enjoy it. So by the time she returned to the place that she had started to call home, she looked a mess, but her eyes were alight with an excitement that could only be caused by ending a life. Not something that she had to do every day, but something that she did more than she'd ever dreamed that she would.

The living room wasn't empty as she had expected it to be, however. Usually Michael would return home even later than she would, but that evening it seemed that he had finished whatever he had been doing early. She shut the door just as quietly as she'd opened it, a habit that she'd picked up during her time in hiding, and she stepped further into the room. "You're home early," she said, putting her medical bag on the table the stood by the door, a smile growing on her lips, "how was your day?"
_________________
Admin





House

:


Posts

: 247

Character sheet
Jobs: Healer - Spell Damage
Age: 41/91
Blood Status: Pureblood


"I took a day off," he smirked as he got up and closed the distance between them. Grabing her waist, he pulled her close and planted a possessive kiss on her lips. "Decided it would be better to spend the evening with my favourite healer," he half-whispered to her. "Which reminds me, what would you like to do?" he asked, not letting her go. She was beautiful and there was this spark in her eyes, something that wasn't there before she joined him on the dark side.

Waiting for her reply, he thought about how to do this whole proposal thing. He was determined to get it somewhat right this time. Zoya may have accepted the whole thing eventually, but he learnt from her, that if he plans on tying someone else to his life, it should be done on their own free will. And Michael took things like this seriously. This time, he will make sure Alexis knows, that if she agrees, the only way to leave this commitment, would be to die.
_________________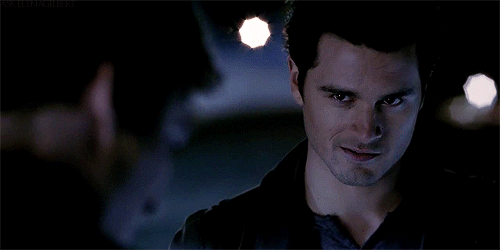 House

:


Posts

: 185

Character sheet
Jobs: Azkaban Inmate
Age: 43
Blood Status: Pureblood




Similar topics
---
Permissions in this forum:
You
cannot
reply to topics in this forum