We Have Moved
Ties that Bind has moved to a new home. Please follow this link: Ties That Bind

Idie enjoyed running in the morning, and usually tried to make her route something different each time. That morning, while the warn confines of her bed seemed like a good place to stay, she forced herself to get up. Tying her hair back, she left her common room with nothing more than her wand. She walked down the road, and when she saw a worn trail that lead in to an area of sparse woods, she turned off and began to run.
The cool air on her face, and the wind lapping over her ears gave her the chance to relax. Forgetting about problems and just turning her mind off. She decided that there was no need to dwell on her lack of sleep, she simply focused on the trail in front of her.
That was until she heard a strange sound coming from in the forest. While usually she would have ignored it, the fact that it sounded like someone was groaning in pain made her stop running. Idie cautiously stepped toward the sound, and called out softly, "Hello? Whos there!?" 



House

:


Posts

: 97

Character sheet
Jobs: Student/model
Age: 16
Blood Status: Halfblood


WARNING: YOU ARE FOUND GUILTY OF PLAGIARISM
If you do this again you will be banned permanently.
Plagiarized Original Post
_________________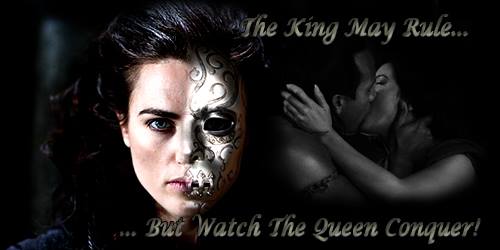 Founder/Head Admin





House

:


Posts

: 2068

Character sheet
Jobs: Unspeakable
Age: 84
Blood Status: Pureblood



---
Permissions in this forum:
You
cannot
reply to topics in this forum