We Have Moved
Ties that Bind has moved to a new home. Please follow this link: Ties That Bind
Page 2 of 2 •

1, 2

Morana smirked at Morgana's remark about Travellers. "It's our charm. We cannot be trusted. But in your age, so couldn't you. It's the goal we seek, that binds us. You trust me with your heritage, I trust you back. That's the only way," Morana spoke, looking at new piece of her jewelry.



Posts

: 1258

Character sheet
Jobs:
Age: 28/95
Blood Status: Pureblood


Morgana returned her grand daughter's smirk "you will do well here, use it, learn from it but be wary of this tower. it will take as much as it gives." Morgana chuckled softly then with a small bow dissapeared.

Marvolo ran her fingertips over the new cuff "well...we have a new toy"
Founder/Head Admin





Posts

: 2068

Character sheet
Jobs: Unspeakable
Age: 84
Blood Status: Pureblood


Morana smirked, watching old memory disappear in thin air. It was always like that. Specialy with ancient magic. There was always price to pay. Maybe that's why skilled muggles and squibs turned it into alchemy later. But that was nothing compared to the past. "Do you think the price is your soul trapped to this place?" Morana asked her twin.
_________________
Traveller clothes:
Wedding dress and Engagement ring:



House

:


Posts

: 1258

Character sheet
Jobs:
Age: 28/95
Blood Status: Pureblood


"no.." she said thinking "Morgana is here because she wishes to be. she has left to the afterlife now because she is tired. but she came to use because she wished too. i'm sure we'll learn the price soon."
_________________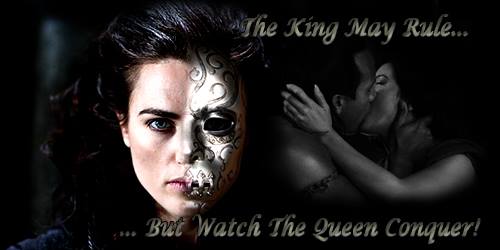 Founder/Head Admin





House

:


Posts

: 2068

Character sheet
Jobs: Unspeakable
Age: 84
Blood Status: Pureblood


Page 2 of 2 •

1, 2


Similar topics
---
Permissions in this forum:
You
cannot
reply to topics in this forum