We Have Moved
Ties that Bind has moved to a new home. Please follow this link: Ties That Bind

It took a while before Bill's mind began to clear. It was almost as though he was punched in the face when he realised what he had not been able to amongst the chaos at Hogwarts. They had been frozen for a long time. He couldn't quite figure out exactly how long, but an anonymous request for the Daily Prophet gave him that. Although it was obvious that the Daily Prophet was not what it once had been, he was able to find that the castle had been frozen for half a century. From there, it was easy to know what must have happened. The Order and their allies had all been within the castle walls when the curse had struck them. Leaving a power hungry Dark Lord free to do as he pleased with the world around them. Which meant that he was stronger than they'd ever imagined, and the people still lingering in the ruined school were in danger. The battle was long over, that much was clear, but they were about to face something so much worse than what they had already.

"Tonks?" he called as he shakily pulled himself up, "we've got to get back." His voice was calm, as he limped to a cupboard in his small kitchen. Pulling a selection of potions from it's depths, he took a mouthful of each, feeling his injuries fade away. No, they were not healed, but he could no longer feel them. It wouldn't last forever, but it would have to do for now. He knew that they would have to be fast, because while it had been easy enough to get out, getting in would be more difficult if they did not want to be noticed by those who dwelled outside of Hogwarts. Taking hold of the Hufflepuff's hand, he spun on the spot, and with a loud crack, they disappeared.

They'd made it through the tunnel easily enough, and Bill figured that it was because most would not be expected to want to return to the shambles that was left of the school. Pulling Tonks along by the hand, he went in search of a figure who everyone would know. He had not seen her before hand, but now he was specifically looking for her, and it didn't take him long to find her. "Minister," he said, his voice showing his obvious concern, "I need to talk to you."
_________________
Older Bill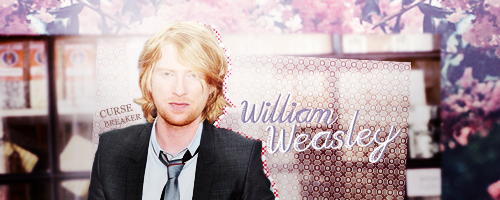 Signature and avatar by ReeBee@TDA.
Dora stayed close to bill helping him along as they journeyed back to the battle field. They came upon Lisbeth who levitated a piece of concrete out of the way and helped pull a student from the deptsh. "Minister?" she turned to the red haired boy and took in his pink haired companion "Weasly. tonks. what can i do for you?"
_________________
Founder/Head Admin





House

:


Posts

: 93

Character sheet
Jobs:
Age: 40
Blood Status: Pureblood


Bill stood and watched as Lisbeth Krum assisted a student from underneath some rubble, his anxiety well hidden as he waited. Once the student was free and on their way, Bill ran a hand through his hair and took a step closer to the Minister for Magic. "I had fears that while we were.. frozen, that Voldemort had been able to take control of the world outside of these walls," Bill began, wishing there was time of politeness, "after leaving them, I was able to find out that we were all held in a state of preservation for fifty years, and I'm quite certain that considering the types of stories and news being published these days in The Prophet, I was correct. This battle is long over, but those of us known to be against him will not make it long when we leave, especially as a group. I think that we need to get everyone out, as soon and as quietly as possible. To somewhere safe. We need to go underground, so to speak."
_________________
Older Bill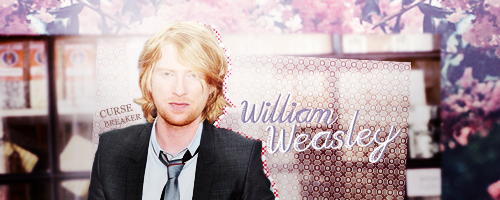 Signature and avatar by ReeBee@TDA.
Lisbeth listened to the boy's flurried speech, Tonks the pink haired girl who clung to him and the daughter of her deceased auror handed her a prophet and she snapped it open. The headline spoke of killing muggle borns and the articles of the anniversary of the curse. Nodding she said "Bill." her voice was low with intensity "gather as many students as you can. i'll get the adults together. we live on borrowed time now."
_________________
Founder/Head Admin





House

:


Posts

: 93

Character sheet
Jobs:
Age: 40
Blood Status: Pureblood


Bill chewed on his lower lip as the minister examined the same Daily Prophet that he had read just half an hour before. He wondered if he was overreacting- though he figured that in a situation like they were in, there was no way one could overreact. They may feel a little safer within the castle, but the sense of security would be short lived. Outside of the stone walls, they would need to band together. "Okay. Seventh floor. We can get them out the way we got in," he said, and with a firm nod, he took hold of Tonks' hand and began to run toward the Great Hall, where most of the survivors were gathered. He rushed over to a group of students and he said, "it isn't safe anymore. We need to get moving. Could you please head toward the seventh floor as quickly and calmly as possible. It's important to not panic, okay?"
_________________
Older Bill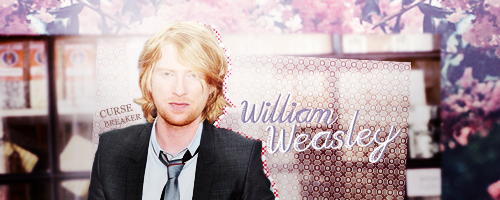 Signature and avatar by ReeBee@TDA.

---
Permissions in this forum:
You
cannot
reply to topics in this forum