We Have Moved
Ties that Bind has moved to a new home. Please follow this link: Ties That Bind

The second the curse lifted Dora was running to find bill. Her newly recovered limbs from the torture she had received prior to the battle made her stiff but she kept going. "Bill!?" she called out when she reached a ground of red haired people, Molly Weasley turned to see who was calling to her son. "Dear he has left...he..has been horribly injured." at these words she ran apparating midway her mind on the place she knew Bill would hide.

Appearing outside of shell cottage she remembered the past summer where she spent a week at the cottage with bill and his siblings. Now she was trying tofigure out if this was his sanctuary. "Bill?" she opened the door to the cottage and called out slowly.
Bill had left the Great Hall after ensuring that his family was okay, before rushing through the castle, trying to search for his bright haired friend. He didn't know if she was even okay, but he refused to even contemplate the alternative. In his distraction of trying to find Tonks, he found himself being caught up in even more duels, with the remaining death eaters who were trying to fight their way out. He had been doing okay, when he had seen a flash of colour just out of the corner of his eyes and turned his head for just a moment to see if it was her.

Not only was it not her, but the moment he was looking in another direction had been enough for two death eaters to descend on him and he found himself knocked to the ground within a moment. He was certain he was going to die, but the death eaters had other plans- more painful plans. Unfortunately for them, their blood lust had lead them to forget that the place was crawling with Bill's allies. Sure, they had managed to rip into him with blades and spells, but that had given a wandering order member an easy opportunity to take them out.

He had been helped to the Great Hall, and had his wand returned before he was told that the damage was not repairable by magic. So, against the insistent healer's advice, he had informed his family he was leaving and got a couple of order members who were returning to the room of requirement to help him up there. Then, he was gone, having apparated the moment he got through the tunnel to Hogsmeade.

He had collapsed on the couch in his little cottage by the sea the moment that he had arrived, and although he knew he should at least try to clean the wounds he was feeling far too weak. He was almost asleep- or unconscious, who even cared?- when he heard a familiar voice from near the door. Lifting his head weakly, he tried to smile, wanted to get to his feet and greet her, but he couldn't bring himself to move. "Tonks," he said softly, "I was looking everywhere for you."
_________________
Older Bill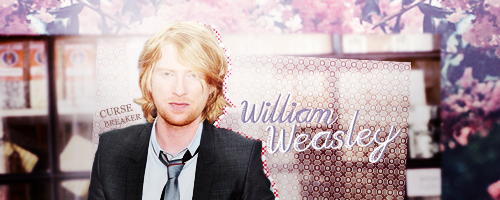 Signature and avatar by ReeBee@TDA.
"bill" she whispered his name as she drank in the details of his injuries, she swooped in on him and gently but firmly pulled him into a hug. "William weasley you are the bravest food i ever met" she cooed pressing her lips to his temple. After a few moments she looked down into his bright eyes "I was looking for you" she grinned "which is probably why we missed each other."
Bill smiled a little wider as he took in her appearance. She was disheveled from the battle, and looked like she had been frozen for the past half a century, but otherwise she seemed to be doing okay. He couldn't even say that he had been searching for her out of concern, as he knew that she could hold her own. He had merely wanted to see her, and hug her. He leaned his head against her shoulder and closed his eyes for a moment. "That would make sense," he said, looking up at her, "how did you know I was here?"
_________________
Older Bill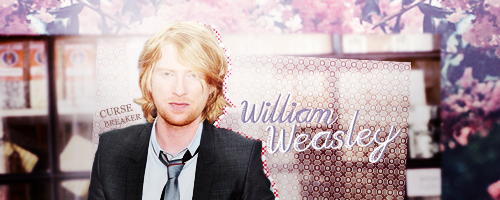 Signature and avatar by ReeBee@TDA.
"The summer your mum invited me here after..my dad was killed. you told me when you want to be alone you run away to this cottage" she touched his jaw line feeling the jagged scars fenrir had left "i never forgot that."
Bill did indeed remember very clearly when Tonks had last been there. He was just surprised that she had remembered herself. After leaving school and working with the Ministry for couple of years, he had managed to save enough to purchase the small and isolated cottage by the beach. It had been for the family as well, but it made him proud that he had his own tiny place. "I'm so glad your safe," he said, pushing back a little of her hair, leaving his hand to rest on the back of her head, "I couldn't find you anywhere, then I ended up.. well, like this. I didn't want to leave, but apparently staying would have don't more harm than good."
_________________
Older Bill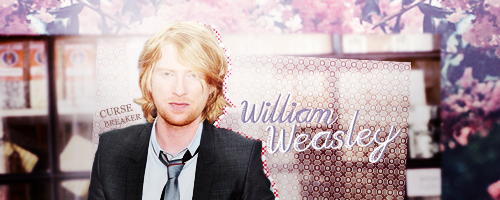 Signature and avatar by ReeBee@TDA.

---
Permissions in this forum:
You
cannot
reply to topics in this forum