We Have Moved
Ties that Bind has moved to a new home. Please follow this link: Ties That Bind

Idie ran from the courtyard to the great hall. The curse had just broken and she didnt know the war was over. She ran past alot of people and hid under neath a table. She thought she was safe as a death eater tried to grab her. She screamed and shot a hex at him that sent him spiraling across the room. She whimpered and moved closer to the wall, afraid and screamed louder



House

:


Posts

: 97

Character sheet
Jobs: Student/model
Age: 16
Blood Status: Halfblood


Bill had rushed into the Great Hall, having concluded quickly that the battle was at a standstill. He wanted to see his family, and make sure they were alright. When he got there, he saw that there was a small flock of red heads, and he made his way over. Eying each member of his family in turn, he let out a breath. A moment later, he heard a commotion and watched as a dark haired order member went flying across the room. Going over to the man, he heard his comrade mutter about trying to help stupid little girls who shouldn't be out past their bedtime.

Helping him to his feet, Bill turned to the blonde girl who was was hiding beneath a table. Walking over slowly, with his hands out to either side of him, he slowly lowered himself into a crouch before her with a soft smile on his face. Then, with a sharp flick of his arm, he took the wand from her hand before taking her other wrist in his hand and pulling her from beneath the table. "This is a friendly zone, kid," he muttered, "there are people trying to get help in here. Good people. You just attacked a member of the Order." Releasing the girl with a sharp push toward one of the table's benches, he tossed her wand to his father, before turning to his family. "Have any of you seen Nymphadora?" he asked, having not been able to spot her anywhere so far." When he received a negative response from them, he took off at a run back outside of the hall in search of his friend.
_________________
Older Bill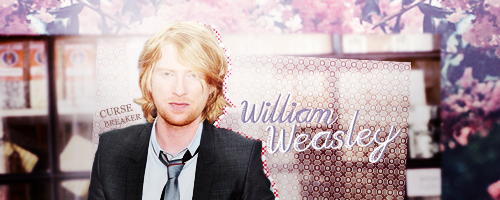 Signature and avatar by ReeBee@TDA.
Moderator





House

:


Posts

: 289

Character sheet
Jobs: -
Age: 30/80
Blood Status: Pureblood


Idie got ready to attack when the man she said it was a friendly zone. She whimpered a bit and bit her lip,"I want Atticus. Wher eis my brother?" When she told him she had attacked an order member she looked down at her lap, "Im sorry. I didnt know. i thought he was a death eater." The moment he took her wand she got mad. she shouted at him, "HEY!" She growled when she was pushed toward the bench and her wand given to someone else. "What the hell is wrong with you. Give that back!" She growled softly, her golden eyes bright with the fury of her rage.



House

:


Posts

: 97

Character sheet
Jobs: Student/model
Age: 16
Blood Status: Halfblood



---
Permissions in this forum:
You
cannot
reply to topics in this forum