We Have Moved
Ties that Bind has moved to a new home. Please follow this link: Ties That Bind

So you wish to be a Veela? In order to do so you must be able to prove or explain the existence of veela in your family. You do not need to have veela in your family canonically but you must be able to explain it well enough that it sounds believable.
Veela are currently accepting.
Application:
Code:

Character Name:
Family History: (Three paragraphs explaining how this exists in your Character's family.) Reason For Ability:
How will it affect the game:
RP Sample: Five well written paragraphs showing how your character would use the ability.
A One Shot Story Explaining how you discovered this ability of yours: (Eight paragraphs or more.)
_________________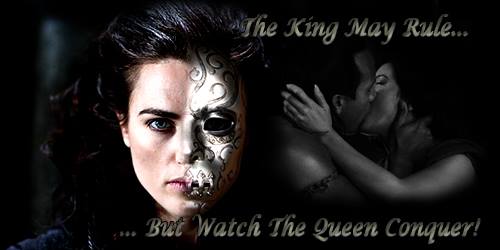 Founder/Head Admin





House

:


Posts

: 2068

Character sheet
Jobs: Unspeakable
Age: 84
Blood Status: Pureblood


Character Name: Missy McKeown

Family History: (Three paragraphs explaining how this exists in your Character's family.)

Missy, as far as she knows, is half Veela through her mother's line. Her mother, by her own admission, was "free loving" in her youth and due to this, Missy really doesn't know who her father is. Because of this, she also doesn't know her true blood status, but as she has no knowledge or relationship of the man, she claims half blood status, even if this does disadvantage her more than if she had of claimed pure blood status.

Going by her mother's surname McKeown, Missy is a quarter Veela as her grandmother was full Veela. A very loud and very heated argument ensued between her mother and grandmother, as all Veela arguments are, which resulted in her mother grabbing her grandmother by the hair. When Missy's mother retracted her hands, she had a look of horror on her face. Entwined between her fingers were fine silverly strands of hair, and before her, where once stood her own beautiful mother, stood a horrid creature, deformed and no longer resembling herself. The moment a hair is pulled from a Veela, they lose their angelic looks and are permanently doomed to live out the last of their days as a creature of the shadows.

Naturally, family events became quite small after this incident. By small, take this to mean Missy and her mother. She did have an aunty who wanted nothing more to do with them after the tragic events that occurred, and as Veela are known for their heated tempers, there had been little in the way of peace talks between the two. As a tribute to her grandmother, Missy had her wand made from one of the hairs from her grandmothers head.

Reason For Ability: Being a quarter Veela, she has certain abilities that come with the territory. Unlike her full blooded grandmother, Missy does not possess the ability to turn into a harpy, however her eyes do change with her emotions instead. She has also inherited the Veela temper as well as the ability to produce fire from her hands when severely angered and she has managed to master simple spells without the use of her wand, but this is an ability that will take much practice to master. One of the most obvious abilities that comes from her lineage is the well known Veela charm. As she is not full Veela, she cannot hypnotise a whole group of men with a single word, but when speaking with a man one on one, she appears to be very persuasive and convincing when trying to get something that she wants. However, when she dances, she is more likely to be able to influence more than one person at a time.

How will it affect the game: Missy is often called inappropriate names by women, often out of jealously or intimidation, due to her ability to influence men to do her will. If someone were to anger her to the point where she metaphorically saw red, then the room may end up full of scorch marks. Unfortunately, because of her temper, it may be easier than you think to anger her.

RP Sample: Five well written paragraphs showing how your character would use the ability.

Missy moved forward, slinking provocatively while her eyes were locked onto his. The pub was full, the music was loud, but she was the only person in the world he could see right now. The ring on his left hand seemed to be non existent to the married man right now, as the candle light from the wall mounted sconces flickered, creating dancing shadows over her body. She didn't smile, she didn't need to. Her blue eyes alone drew him in.

She turned the empty seat in front of him around, straddling the chair and resting her arms upon the back of it. "Hi," she said softly, resting her chin on her arms. He gulped, and stammered, "Uh...Hi... I mean...hello." She smirked, this guy barely needed the extra motivation. He was lucky he was sitting, as she had turned on the charm a lot more than she needed to. "Come and dance?" It was meant to be a question, but from her, it almost seemed like an instruction. He almost tripped over himself, clambering out of his seat, spilling the last of his firewhiskey across the table.

She didn't turn to see if he was following her. It was already a given. She stood in the middle of the floor in front of some unknown band that was playing, and began to sway her hips, moving her body to the rhythm. Instantly, she had more eyes on her than just those of her latest victim. She felt his hands slide onto her hips, his breath on her neck as he pressed his body against her back. Suddenly, she heard a thump and smashing glass behind her.

Missy spun around to find a very angry, brunette witch with what was left of a glass jug in one hand and her wand in another, staring at her. "You promiscuous skank," the woman spat at her, obviously fighting herself as to whether she should cry or scream. The decent thing to do was to apologise. Missy, unfortunately for the woman, wasn't what you would call the decent sort. "Perhaps your husband should learn to keep his hands to himself, or his wife?" she said as innocently as she could muster, but the smirk on her face betrayed her.

It happened so quickly, she didn't even get the chance to move. Either that, or deep down she actually wanted to be hit. The woman's fist connected with her jaw with a crunch. Missy paused, before turning back to her, her eyes suddenly flashing a deep orange. "I'm going to go right ahead and assume you grew up with a bunch of filthy muggles, because you sure fight like one," Missy could feel her hands heat up, the surprise assault flipping her switch from seductress to murderess immediately.

A One Shot Story Explaining how you discovered this ability of yours: (Eight paragraphs or more.)

She was always a lovely child. Her mother had called her a little doll, with snowy white cheeks and red locks that would curl around her face. Naturally, she always won the hearts of anyone she came across, but they had put this down to both the fact she was a beautiful girl as well as her heritage.

It was when she was in her second year of Hogwarts that she discovered that she had inherited more than her looks from her grandmother. There had been a boy in her potions class who had been trying to get her attention. She really couldn't care less about what the boy was trying to say to her, because she was a good student and had had the attention of boys since before she could remember. This boy, desperate to get her to notice him, had set fire to the hair of a girl in front of him. This was when she learned that she would always be the one to get in trouble, whether it was her fault or not.

The girl screamed and Professor Snape had put out the girls hair straight away, making some comment about the inability of Gryffindors to shut up and listen. No sooner had her hair been extinguished, did the girl spin around and point her wand at Missy. The shear nerve of her! "This is your fault, you slutty freak!" she shrieked, jabbing her wand in the air at Missy. "Get that wand out of my face," Missy said through gritted teeth, her hand clasped around her own wand.

"What are you going to do about it," sneered the girl, looking back at her friends for apparent support. Of course, by this point, the boy was no where to be found and had skulked away to the back of the gathering crowd. Missy took a deep breath. She wanted to be a professor herself one day, and you really don't get there by having classroom arguments. Professor Snape's silky voice interrupted them, "As much as I would love to see two Gryffindor students send each other to the hospital wing, you two will sit down right now or you will be in detention scrubbing potion stains off the floor after my first years class."

Missy turned back to her desk and was about to sit down, when she saw the flick of the girls wrist as she began to cast. She jumped out of the way and lunged at the girl, tackling her to the floor. She vaguely remembered hearing Snape's voice booming about deducting points form their house, but all she truly remembered was the feeling in her hands as they heated up and the girl screaming in pain.

She woke up in the hospital wing with Madam Pomfrey fussing at another bed. She pulled herself up and could see a student with bandages over their head and a group of Gryffindor students sitting around her, in obvious distress. They noticed that she was looking at them and they glared. One even drew their wand across their throat, threatening her in a not so subtle way.

Madam Pomfrey also noticed that she had woken up and quickly came over to her bed, pulling the curtain behind her. "Glad to see you're awake, we weren't sure how long you were going to be out," she chattered away nervously, as she inspected Missy's hands and looked into her eyes, one at a time. "We?" Missy asked, still trying to piece together what had happened.

"Well, myself...and Professor Dumbledore," she paused, as though she wanted to say more, but seemed to decide against it. "I'll let him know you are awake," she said finally, scurrying off behind the curtain again. It was that day that Professor Dumbledore sat her down and explained what had happened, about what would come of her should it happen again and that with one action, she had managed to turn almost her whole house against her for defending herself.



Posts

: 5

Character sheet
Jobs: Professor of Herbology
Age: 23
Blood Status: Halfblood


ACCEPTED! brilliantly done.
_________________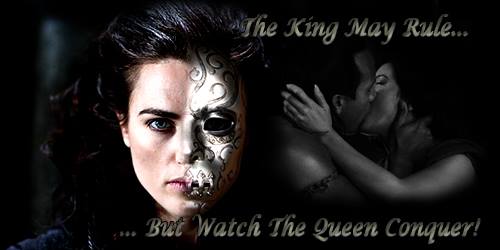 Founder/Head Admin





House

:


Posts

: 2068

Character sheet
Jobs: Unspeakable
Age: 84
Blood Status: Pureblood




Similar topics
---
Permissions in this forum:
You
cannot
reply to topics in this forum