We Have Moved
Ties that Bind has moved to a new home. Please follow this link: Ties That Bind

Bill Weasley didn't cry. He was strong, and easy going and so tears were not something that he'd dealt with since he was a child. Which was why he couldn't understand the tracks that lead from his eyes down his face, as his thoughts fought each other. He'd tried, again and again, to reassure himself that everything was going to be okay, but as the days leading to war lead on he found himself questioning this. Because things weren't going to be okay. He would see her on the other side, fighting.. killing.. ruining. And he felt the last threads of the love that he held for her slip from his fingers and into the dark, confused depths that were where his mind had ended up.

She would be returning soon.. and he didn't know if he could stomach seeing her when what he wanted to say would be nothing to add to a pretty scrapbook. She would hate him.. she may even try to kill him. And that thought was what hardened his resolve as he stood and waited for her to arrive....
_________________
Older Bill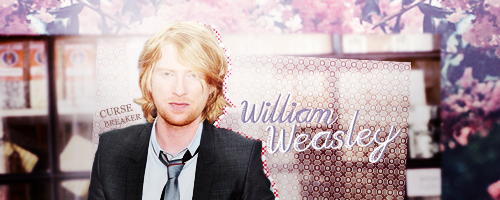 Signature and avatar by ReeBee@TDA.
Moderator





House

:


Posts

: 289

Character sheet
Jobs: -
Age: 30/80
Blood Status: Pureblood


Hannibal was sound asleep when Misha left the house, going back to school. Her life was always crazy. Even more so with Hannibal, but she didn't have any regrets. Day by day, she was more and more sure that war was nothing for her. Coming or not, she wanted to stay home. Take care of Hannibal, wait for Bill to make him dinner everyday. Because she knew he will never back off. After all, she had her own things she couldn't give up. And as much as she feared what this might bring, she was determined not to stop him from doing what he wanted to.

However, as she opened the door and saw him, her heart stopped and all her plans shattered into small pieces. He didn't have to say a word. He was always terrible in concealing his emotions. "You are backing off," she whispered, her own voice being unfamiliar to her at that very moment.
_________________
Misha and Bill:
Founder/Head Admin





House

:


Posts

: 343

Character sheet
Jobs: Student
Age: 17
Blood Status: Halfblood



---
Permissions in this forum:
You
cannot
reply to topics in this forum