We Have Moved
Ties that Bind has moved to a new home. Please follow this link: Ties That Bind

Hades watched his wife as she slept, her pale skin reflecting the fire light. The hotel they were in not far from the ceremony sight was special and he couldn't wait for her to wake to show her. But for now he had other things to attend too. Getting up he dressed in a pair of loose black jeans and a relaxed button down shirt, glancing back at his wife he picked up the roses he had delivered to the room that morning and left them on the pillow on his side of the bed then disappeared from the room silently.
_________________
War Will Make Corpses of Us All....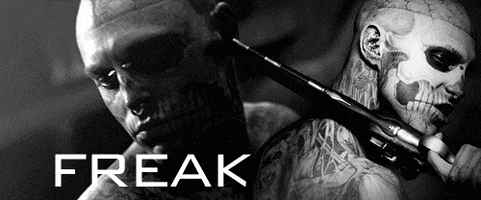 Founder/Head Admin





House

:


Posts

: 352

Character sheet
Jobs: Mercenary
Age: Centuries Old.
Blood Status: Pureblood


Stirring slightly, Cadence reached out to put her hand on her husband's chest. Finding nothing but sheet, she opened her bright eyes and pushed herself up, allowing the covers to fall from her naked body. The panic she had begun to feel of him being gone, faded when she found the roses resting where he should have been. Smiling, she picked one up and put the bloom to her nose, taking a moment to enjoy it's delicate scent. Pulling the blankets up to cover her exposed body, Cadence lay back against the feather pillow and giddily looked at the rose in her hand. It was beautiful... This was something that she hadn't gotten used to yet: her vampire eyes seeing things in a new way. Sighing to herself, she smelled the bloom one again before resting it gently against her chest. "Now, where did you vanish to?" she asked the empty room, sleepily.
Last edited by Cadence Lestrange on Wed Oct 22, 2014 11:53 am; edited 1 time in total
Returning to the room with blood coffee for both hades pushed open the door and smiled at his wakening new wife. "Hello my love" he purred darkly as he closed the door. Moving across the room he knelt on the bed and kissed her before handing her the paper cup with the warm liquid "are you ready for adventure?"
_________________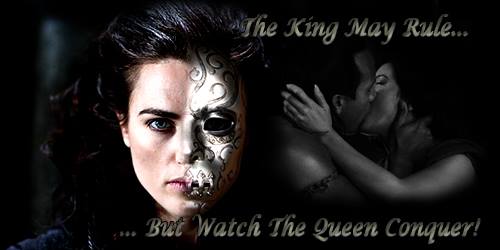 Founder/Head Admin





House

:


Posts

: 2068

Character sheet
Jobs: Unspeakable
Age: 84
Blood Status: Pureblood


Hearing the door to the room open, Cadence turned her head to see if who she suspected was entering, and smiled happily to see that it was. "Morning," she purred in return as he closed the door behind him and crossed to the bed. Pushing herself up to sitting, keeping the blankets covering her petite form, she returned his kiss and took the cup he offered her. He was stunning, even more so when she reminded herself that he was hers, forever... her husband. Taking a sip of the warm liquid he gave her, she felt the all too familiar buzz from the blood that laced the coffee as it traveled down her throat, warming her from within. "I am. What sort of adventure did you have in mind?" she asked, a twinkle in her bright eyes as she smiled his smile at him.
"Do you remember when we arrived here last night?" he asked "the land around us was simple rolling grass plains and mountains." Crossing the room he slid her daylight ring onto her finger then thrust open the curtains, outside you could hear careful running water and japanese blossoms. Obvious they weren't in england anymore "Surprise" he smirked.
_________________
Founder/Head Admin





House

:


Posts

: 158

Character sheet
Jobs: Student
Age: 15
Blood Status: Pureblood


Nodding curiously, Cadence smiled as he slipped her daylight ring onto her finger. Shielding her eyes as he opened the curtains to show her the landscape in full light from what it was when they arrived, she let her eyes adjust to the bright light before she took a look. Gasping softly, she got up from the soft matress, wrapping the blanket aorund her to keep her covered as she moved to the window to look. The view was stunning... A place she had longed to be put on assignement to for ages... "Oh, Hades... Are we... Are we really in Japan?" Cadence asked, turning her bright eyes to her husband and resting a hand over the tattoo of the heart on his chest. Her eyes were bright with wonder and hope that this really was real and not some dream. They had been in England when they arrived, and now... Now her eyes told her that they were in Japan...

---
Permissions in this forum:
You
cannot
reply to topics in this forum